Caravan Sales
Information
Whether you decide to purchase a new or pre-loved caravan, your holiday home is exclusively yours, ready for you, your family & friends to relax in whenever you need a break - weekends, main holidays or long stays the choice is yours.
Whatever your needs, our caravan holiday park offers a haven of peace & tranquility, combining freedom with great scenery, sights & seaside, fantastic country & city life, great houses & history & brilliant fun for all the family. Together Northcliffe & Seaview Holiday Parks & North Yorkshire can offer you your perfect home from home.
What we offer...
A 5 star service from a team dedicated to customer care
A transparent pricing policy with no hidden extras
A no obligation appointment to view our award winning 5 star parks
A great deal on our holiday caravans for sale
A selection of pitches available from standard to premium plus, the vast majority have fabulous sea &/or countryside views
Probably one of the best locations on the North Yorkshire Heritage Coast
Our parks are open from March 1st - November 30th (9 months).
Our internet packages offer up to 16mbps per holiday caravan


Annual fees...
Exceptional value for money
Please see individual quote for details of what is included
Want to choose your own caravan?
Occasionally we have some pitches which we leave vacant for customers to be able to choose their own caravans. If this would be of interest to you, then please make a member of our sales team aware of your requirements in terms of pitch size & caravan specification, we will then put you on to the waiting list for an appropriate pitch.
Please note: All caravans must be purchased through us, we do not accept caravans purchased elsewhere to be brought on to our parks.
Finding your perfect holiday caravan...
We can supply most makes & models of caravan holiday homes. If we do not have a particular model of caravan holiday home on display at the park, we can make arrangements for you to view the holiday home at our distributors showground
A choice of pitches for your holiday home are usually available - sizes can range from 28ft x 10ft up to 42ft x 13ft (we would recommend registering your interest for pitches over 35x12ft)
New standards of finish & design make the modern caravan holiday home a luxurious 'home from home' with wall to wall carpets, fitted kitchens, shower or bathroom with constant hot water, king or double & twin bedrooms (some en-suite), all with fitted wardrobes. With many different stunning interiors & layouts to choose from, there are caravan holiday homes available to accommodate most tastes & preferences.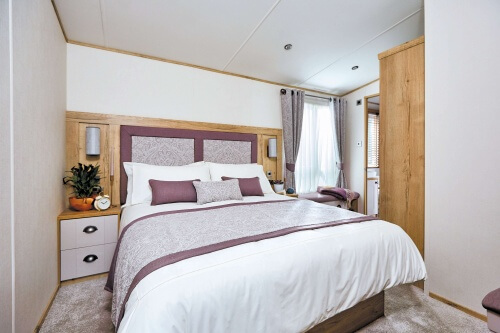 Optional extras...
Please check your individual quotation when purchasing a holiday caravan from us, as some/all of these items may already be included.


Footpath
Storage Box
Decking
Skirting
Finishing Touches Pack
Optional extra's may require prior permission from the parks, please speak to a member of our team for more information.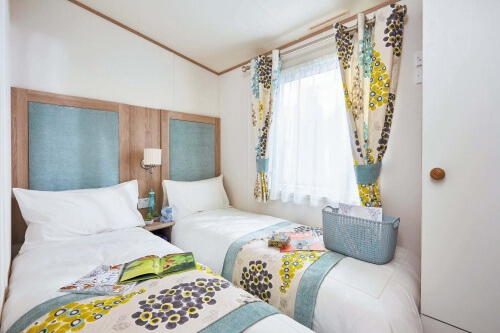 Register your interest
Our caravan holiday homes are very sought after, so don't forget to join our exclusive mailing list. By doing so we will update you with all the latest sales information, great offers & new stock in advance of the general public.

As we could be spending a lot of time together, we want you to be 100% happy that we are the right park for you. Therefore, it is very important that you arrange to visit our parks & discuss holiday caravan ownership prior to making any holiday caravan purchase. We can be very busy, so please make an appointment to view to avoid any disappointment, thank you.
Click here to view our current New & Pre-loved Holiday Caravans for Sale.
If you have any questions about caravan holiday ownership on our parks, don't delay, call us on 01947 880477 or email us today. We look forward to hearing from you.
Some points to remember
We don't allow dogs on our parks (other than registered assistance dogs)
New caravans must be purchased from us, we do not allow customers to bring caravans bought elsewhere on to our parks
We occasionally have some pitch availability for customers to choose their own caravan. If this would be of interest to you, then please contact us to make us aware of your requirements. Certain caravan models may be subject to availability dependent on the time of year
Your caravan can remain on our holiday park for up to a maximum of 20 years from the date of 1st purchase
We have waiting lists for our most desirable pitches. Existing owners & seasonal touring customers have priority over those not already on our parks. Please contact us & make us aware of your requirements, if you wish to be added to the waiting list
Caravan Sales Brochure
Share what's on offer with a friend or family member or take some time offline to take everything in with our caravan sales brochure.
Request a brochure