Park Information
Discover the park
Park Information
Open from early March through to the end of November each year, Northcliffe & Seaview Holiday Parks are situated in the beautiful North York Moors National Park with access to the fabulous Heritage Coast & Cleveland Way Coastal Footpath.
There is direct access from Seaview Holiday Park onto The Cinder Track - formally the Whitby Scarborough railway - & now a designated cycle/footpath & bridleway which takes you directly to Whitby or Robin Hoods Bay. A short stroll will take you to Hawsker village & pub.
Northcliffe Holiday Park is adjacent to Oakham Woods and stream (a SSSI) and with the Cleveland Way coastal footpath bordering the park you can walk along the magnificent Heritage Coast into Whitby or Robin Hoods Bay.


A fabulous location...
Probably one of the best locations on the North Yorkshire Heritage Coast with breathtaking sea & countryside views... perfect for exploring the coast, moors & surrounding countryside.
There are fabulous walks directly from the parks, leaflets are available from reception showing the network of walks
There is direct access onto The Cleveland Way Coastal footpath from Northcliffe- Whitby 4mls - RHB 3mls
There is direct access onto The Cinder Track from Seaview - Whitby 3mls - RHB 2mls
Approximately 800m to the local bus stop & 1150m to Hawsker Village & The Hare & Hounds Pub from Northcliffe Holiday Park
Approximately 250m to the local bus stop & 600m to Hawsker Village & The Hare & Hounds Pub from Seaview Holiday Park
The picturesque villages of Goathland (Aidensfield in TV's Heartbeat & Hogsmeade from Harry Potter) & Grosmont (home of the North York Moors Steam Railway) are both approximately 11 miles from the parks
The lively resort of Scarborough is 17mls away
And much, much more, please see the local area section for more information on what this fabulous area has to offer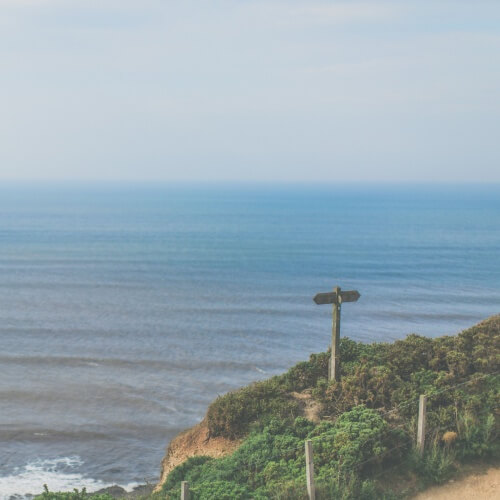 Park Conservation
Northcliffe & Seaview Holiday Parks have been awarded The David Bellamy Gold Conservation Award for protecting & enhancing the natural environment for the past 20 years, in 2018 we won the prestigious 20 years commitment to conservation award & we are also a David Bellamy honey bee friendly park as a result of planting scheme's designed to attract honey bees to our parks.
Here since 1967 these family owned parks have made conservation one of their top priorities ensuring that the habitat is looked after & cared for to encourage & protect the wild life, flora & fauna on the parks & in the surrounding environment.
Below are just a few of the many activities we undertake in our commitment to the conservation & preservation of the local natural environment & landscape...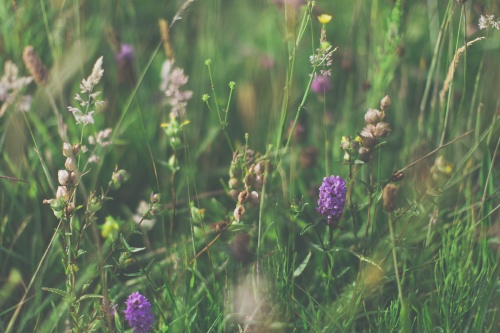 Management of grassland - The grass on our parks is mowed regularly and kept neat and tidy. However, there are parts of our parks where the grass is not mown to encourage the growth of wildflowers and grasses. We have turned acreage on the parks perimeter into a natural Wildflower Meadow. The Wildflower Meadow is located on our Northcliffe Holiday Park & forms part of the Heritage Coast. The Meadow is mown once a year in September to ensure that the wildflowers have time to pollinate and set seed first. The presence of these wildflowers means there are lots of bees, butterflies, moths & birds in the area.
Natural control of pests - One of the best controllers of pests is wildlife. The local wildlife plays a great part in keeping pests at bay, Hedgehogs eat slugs, frogs & toads eat insects, ladybird & hoverflies eat aphids & wasps prey on various pests.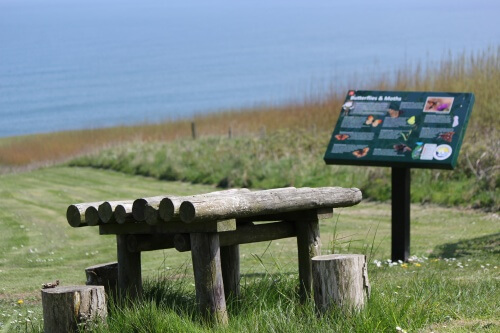 Feeding & housing the wildlife - Our owners are encouraged to feed the birds & badgers with appropriate food. Oakham Woods & stream (which is adjacent to Northcliffe) is a SSSI & is home to many species of plants, trees and animals. On both parks we have provided lots of homes for our wildlife friends such as bird boxes, bee hotels, insect towers & ladybird boxes....to name just a few.
Recycling/Re-using - We have a dedicated area for recycling & our owners are encouraged to use these facilities to recycle their glass, plastic, paper, cardboard, etc. For items that cannot be recycled at the park e.g. electrical items, there is a local recycling centre at Chomley Way (approx. 2 miles). In 2010, we introduced composting bins on both parks, these have proved very popular & we use the compost produced on our gardens. We also have water butts on both parks to collect water to use on our gardens & flower tubs.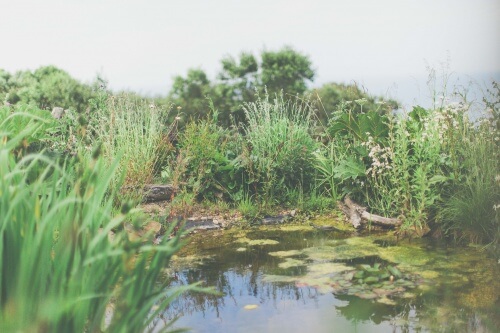 Saving Energy - We have energy efficient light bulbs in all our public buildings, push button taps & showers in our facilities building, we mulch the gardens to conserve moisture so less water is required, our lighting is on photo cells so it only comes on when it is required, we switch off un-used devices & don't leave appliances on standby. All these actions play a big part in conserving energy & reducing our carbon footprint.
Information - A key part of our conservation policy is involving our owners & keeping them updated with information on how they can help. All new owners are given an information folder telling them about our policy & various information such as recycling & caring for the environment. We keep our owners updated with regular newsletter & updates via email. Our owners also have a dedicated owner portal on our website where they can check & download information whenever they require it.
Conservation requires dedication & is a long-term commitment & we are delighted that the team at Northcliffe & Seaview Holiday Parks are dedicated to this goal. We are all committed to preserve & enhance this beautiful landscape & all that it encompasses for our visitors and future generations.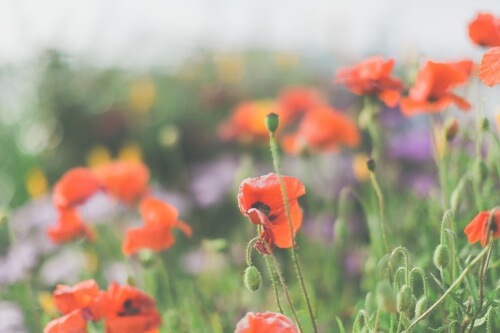 Access Statement
If you have accessibility concerns, please click here to view our accessibility guide.
See what our Customers are saying
Thinking of coming to our Park? What better way to confirm your decision but to read the comments of our visitors.
Testimonials